Recent updates to The Pokemon Company and Niantic blogs have revealed new information about Pokemon GO, including gyms, microtransactions, and trainer customization. Furthermore, the Beta will soon be available in the United States.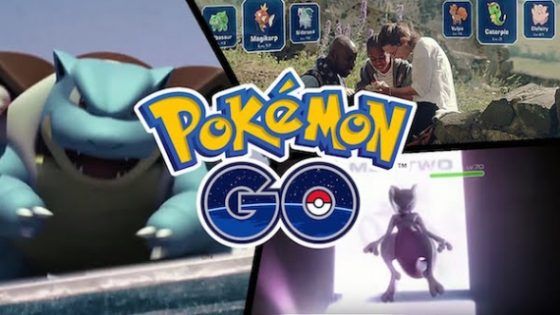 Niantic has been fielding testing Pokemon GO for a while now in Japan, Australia and New Zealand, but starting today interested players in the United States can now register. It should be noted that the application is still very much in a working state and this is not simply early access in the form of a Beta. New features and Pokemon are being added and tested intermittently.
Interested testers can sign up for the Beta here.
So far, what's been revealed makes Pokemon GO look like a merger between Ingress, Pokemon and most mobile RPGs. Players will be able to customize the look of their trainer with apparel and accessories, the game will be free-to-play, and there will be multiple forms of progression.
As players gain Trainer levels they will be able to unlock new items and catch more powerful Pokemon. Pokemon can be evolved by catching multiple versions of the same species. Additionally, players can obtain Pokemon Eggs at PokeStops, which will be located at real-life landmarks.
During certain points in the game, players will be requested to join one of three teams and will then be able to assign Pokemon to gym locations. Players will be able to assign Pokemon to defend open gyms or they can challenge rival teams at occupied locations.
Finally, there will be the expected free-to-play microtransactions. PokeCoins can be purchased with real money to be exchanged for power-ups, items, and other enhancements.
Our Thoughts:
The closer Pokemon GO gets the more excited we become. Niantic did great things with Ingress, but Pokemon GO will reach an entirely new audience. It will be interesting to see how widespread the game becomes and how players will interact with each other in the real world.
Source: Niantic, The Pokemon Company
Related:
Beta
,
Mobile
,
News
,
Niantic
,
Pokemon
,
Pokemon GO
,
The Pokemon Company