No game is safe from the Halloween deluge, not even the mobile gaming market! Tremble in fear (sort of) at the reveal of a Pokemon GO Halloween event!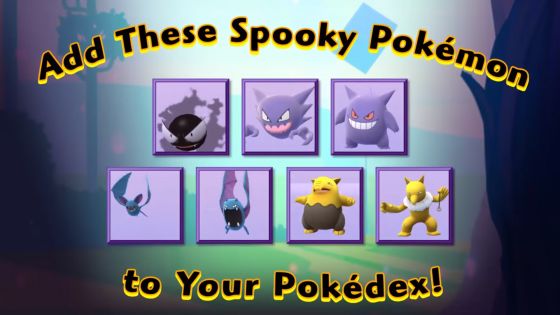 In all seriousness, Pokemon GO is indeed having a Halloween event. During the length of the festivities, the game will be offering double the candy rewards for every Pokemon captured. Combined with the current Buddy System in place, that leads to four times the candy for everything you snare.
In addition to exorbitant amounts of sweets, certain types of Pokemon will be making more frequent appearances in the game, including Haunters, Drowzees and Zubats. Because if Pokemon players love anything, it's lots of Zubats.
The Pokemon GO Halloween event runs from October 26th to November 1st. A trailer for all the candy-coated fun can be seen below.
Our Thoughts
All joking aside, the Halloween event does look like a good time, especially with the increased candy rewards. Players who are looking to fill out their Pokedex with these Pokemon should be in for a good time. Here's hoping that there are other seasonal events and improvements to the game to come!
Your Thoughts
How do you feel about the Halloween event in Pokemon GO? Would you like to see more seasonal events in this game, or would you rather see the devs work on more substantial content? Tell us what you think in the comments.
Source: official site
Articles Related to Pokemon GO
5 Signs Pokemon GO Players are Actually Villains
Pokemon GO Update Simplifies Tracking Stats, But Is That a Good Thing?
Pokemon GO is the Most Profitable Mobile Game According to Data
Related:
mobile gaming
,
News
,
Pokemon GO
,
Seasonal Event