With the official Pokemon series more focused on Nintendo platforms like the Switch or the DS handhelds, it's possible that most fans of the game type who prefer PC gaming are feeling a bit left in the cold. Which is probably why the Temtem Kickstarter campaign has been successfully funded and has even nailed down its first significant stretch goal.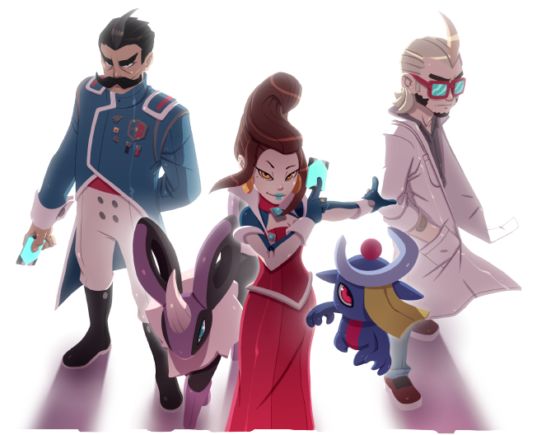 The details of Temtem all sound and look familiar to Pokemon fans. Players will be occupying the Airborne Archipelago of Omninesia in search of Temtem to tame and control in turn-based combat. What breaks the game away from the Poke-mold a bit is the fact that Temtem will focus on true large-scale multiplayer with live, visible players, along with a campaign that can be fully experienced in two-player co-op. The game will also feature player housing, plenty of character customization options, and a competitive ranked ladder mode.
In addition to these features, Temtem has opened up its first major stretch goal of a "Nuzlocke mode". The term will be very familiar to Pokemon fans, but for those of us out of the loop, Nuzlocke refers to a challenge mode where any creature that faints is considered dead and can no longer be used and players can only capture the first creature they find in an area. Temtem's Nuzlocke mode will also feature these rules, but will also require that all captured creatures be nicknamed and will completely reset your game if all of your Temtem are taken out.
Additional stretch goals for Temtem include an arcade bar where players can spend in-game currency to play minigames, the addition of a mythical Temtem along with a unique quest and area for it, and a release for the Nintendo Switch.
As of this writing, the Temtem Kickstarter sits at over $94k raised over its original $70k goal with 28 days to go. You can check out more details here.
Our Thoughts
Here's hoping that Nintendo doesn't pull a PUBG Corp and attempt to sue the devs of this upcoming MMO for making their game look too much like Pokemon, because we like the idea of having a new creature-battling title on the PC.
Source: Kickstarter
Articles Related to Temtem
The MMO Alpha and Beta List
Pokemon GO Fest is Making its Return
Pokemon Sun and Moon Review
Related:
Crowdfunding
,
Kickstarter
,
MMO
,
News
,
PC
,
Temtem