Most of the way PUBG plays out is by being king of the hill…or getting taken out because all you looted was a stinking scope for a gun you don't actually own. With the upcoming PUBG Platoon mode, though, things are perhaps going to get a little more manic.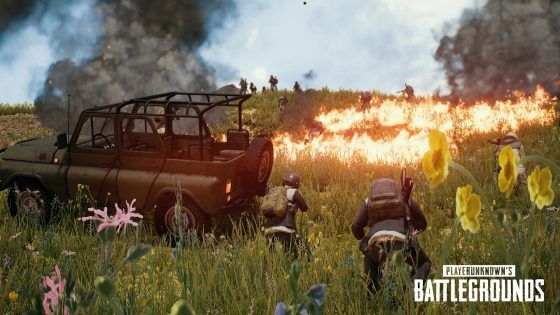 As the headline suggests, Platoon mode will pit two teams of 50 against one another in what will probably be uncoordinated but entertaining chaos. The mode is limited to the Erangel map, and each Platoon is made up of 5 squads of 10 players with auto-matching enforced.
Beyond that, the match pretty much plays out like anything else in PUBG: last team standing wins. That said, there are a couple of rules to bear in mind; killer spectating is disabled and so is friendly fire, while general care packages will be enabled.
Platoon mode will run starting today, October 18th at 7pm PDT/10pm EST and be available until October 21st.
Our Thoughts
Two teams of 50 sounds like a good time on paper, but if this writer's time spent in games like PlanetSide 2 is any indication, it will just be a hilariously huge mess. Here's hoping that's not the case, however, and that Platoon mode is more fun than that.
Source: Steam
Related:
Battle Royale
,
News
,
Online Shooter
,
PlayerUnknown's Battlegrounds
,
PUBG