We were fortunate enough to have a look at how far Rend has come at this year's PAX East, but soon it will be everyone else's turn. Or, at least, the turn of those who are selected to be in the first public Rend alpha test.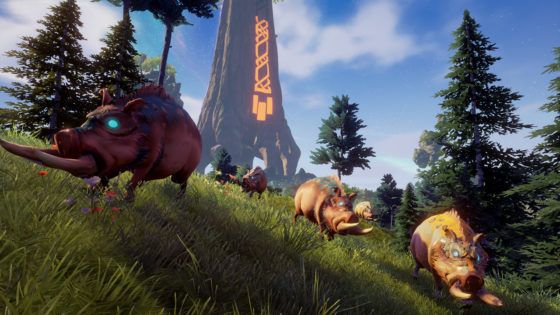 Starting today, players are being selected to the invite-only alpha test. Adding your name to the hat is a simple matter of signing up via the game's official site and then confirming your details with an emailed confirmation link. Naturally, you'll want to check your spam folder if you've not seen the message within five minutes or so.
As far as scale and length of the alpha test, that was not detailed in the announcement. That said, the devs have provided a few words on what they're hoping to achieve during this first public test period.
"Our goal at the start of this project was to continuously grow and improve Rend by gathering direct feedback from our players every step of the way," says Frostkeep co-founder Jeremy Wood. "This project remains just as much theirs as it is ours, and this public alpha marks a significant milestone as we offer even more players around the world the opportunity to enter the world of Rend and join our community."
As for Rend's next step beyond that, the devs are still eyeballing an early access release later this year.
Our Thoughts
Indeed, Rend has progressed a pretty great deal in-between PAX East events, so we're glad that the team at Frostkeep Studios are ready to ramp things up with some more players. Here's hoping that all testing goes well for everyone involved and best of luck to those who elect to sign up and be selected.
Source: press release
Articles Related to Rend
Rend at PAX East 2018: More, But Bigger
Rend Shifts Early Access to Make Way for an "Amazing Opportunity"
The MMO Alpha and Beta List
Related:
Alpha Test
,
MMO
,
News
,
Rend
,
Survival Sandbox