Update
A representative for Gazillion Entertainment has confirmed the news to Gamasutra. Chris Baker, Gazillion's PR manager confirmed that the studio unfortunately parted ways some truly excellent personnel.
"We wish them well in their future endeavors, and would recommend them to other employers in a heartbeat," added Baker, before assuring fans that Gazillion "remains very healthy."
Original Post
It seems that there have been a few layoffs over at Gazillion Entertainment, the developer behind Marvel Heroes 2015.
The news broke when a former employee, Michael Parks, posted a series of tweets calling out for job opportunities for several of his friends (numbers indeterminate) at Gazillion who have found themselves out of work in the San Francisco area. While he has stated that two of these have interviews lined up already, he has urged anybody with any employment tips to get in touch or use the #gamejobs tag on Twitter to help those affected.
Marvel Heroes is a great game, and a popular one to boot, so this news may be surprising but Parks reassures us that within the games industry "layoffs happen all the time. It's normal, we're all used to it. It sucks, but we know the risks." And that, "When it happens, there's rarely a bigger story. When companies say they're restructuring, it's always been true in my experience." So don't worry, Marvel Heroes isn't going any where anytime soon!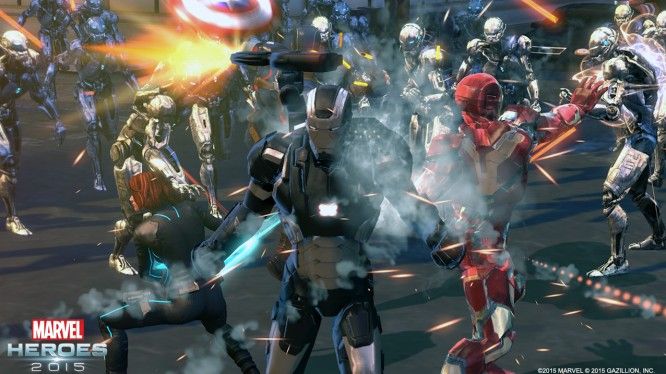 In fact, Gazillion are still putting out updates consistently, with War Machine becoming the 50th hero to join the game's roster just a few days ago.
Sources: Michael Parks Twitter & Gamasutra
Related:
Gazillion Entertainment
,
Industry
,
Layoff
,
News