According to steamdb.info, a site that looks a little deeper into the Steam database than the average user can see Wildstar is headed for Steam. This has been further confirmed by an anonymous Carbine employee who has taken to Reddit to reveal that not only is the game going to Steam, something that has been in the works for some time, but it is also adopting a freemium business model.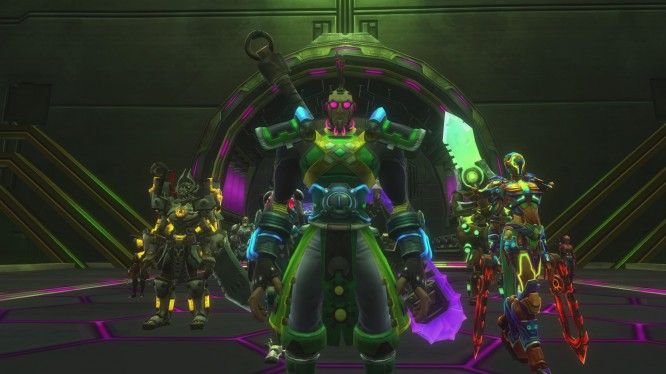 According to this anonymous Carbine employee, who has been verified as authentic by a Wildstar Subreddit moderator, Wildstar will be adopting the new business model in August. The Steam integration has been in the works for some time, Valve visited the Carbine office in January. Their hope is to make Wildstar THE MMO for Steamboxes, in other words preinstalled on every machine.
When asked how this change would impact the content cycles the employee said that they are "losing employees left and right." Examples that were given included the fact that only 4 people remain on the dungeon and raid team, there are 5 class designers, and QA is at 7 people. In the last 8 months the company has lost 2 art directors and several producers. The plan at the moment however for them to continue with quarterly updates.
There is a lot of speculation over whether or not the supposed Carbine employee actually is one or not. But with the support of the information from the Steam Database it seems most are willing to give him (or her) the benefit of the doubt, for now. We will of course continue to monitor the situation and release any updates as soon as they happen.
Sources: Steamdb.info, Reddit
Related:
Carbine Studios
,
F2P
,
Rumor
,
Steam
,
Wildstar