The Heroes of the Storm roster will have a surprising new addition in Samuro the Blademaster, a character who originally appeared as a unit from Warcraft 3.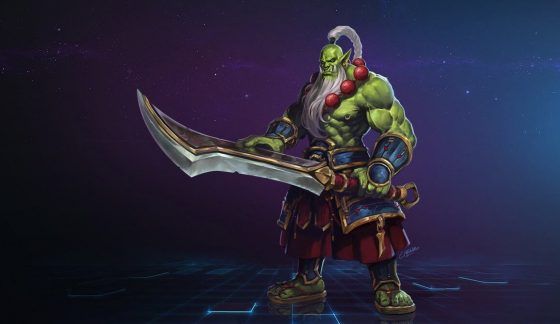 A character described as being "on a warrior's pilgrimage in search of vengeance and redemption for his fallen clan", Samuro is an Assassin character that has the ability to create up to two Mirror Images of himself, enter a stealth state that increases his movement speed and lets him pass through other units with Wind Walk, and can buff up his next basic attack with Critical Strike.
Samuro's Heroic Abilities include a PBAoE called Bladestorm, and Illusion Master, a skill that lets him trade places with a Mirror Image as well as provides a buff to their damage and the ability to control them directly.
Samuro currently has no solid release date, but a page detailing his abilities can be visited here and a video announcing his arrival can be viewed below.
Our Thoughts
Well, we definitely didn't see this one coming! Samuro's arrival to Heroes of the Storm was likely not on anybody's radar, but his variety of clever tricks makes him one of the more interesting choices in the HotS roster. Effective use of the Illusion Master ability looks to be a fun mechanic to master, as well as a possible headache for players. We can't wait to try him out!
Your Thoughts
What do you think of Samuro? Do you like his abilities, or do you think he fits a different role better? What sort of unique characters would you want to see join the Heroes of the Storm roster? Tell us in our comments.
Sources: official site, YouTube
Articles Related to Heroes of the Storm
Zarys Joins Heroes of the Storm in Today's Patch
Heroes of the Storm Ranked Season 2 Deatailed
Auriel Now Available in Heroes of the Storm
Related:
Heroes of the Storm
,
MOBA
,
News
,
Warcraft III