Snail Games took to ChinaJoy 2016 with a grin on its face to announce that they are launching their sandbox MMORPG Dark and Light – this year!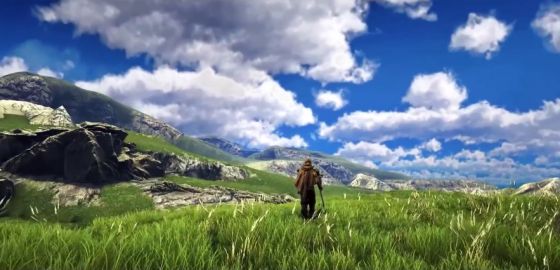 Dark and Light has been in development for 12 years, first announced back in 2004 as having "the largest ever MMORPG map" at 40,000 square-kilometers. The concept is now a familiar one: a "deep and realistic" world with complex systems for all sorts of things including weather, landscape, wildlife, plants, and even laws. These would all be connected, with any change in one affecting all the other systems. It's a bit of a dream among the MMO industry, and naturally, there were difficulties with the amount of depth aimed for in early development.
But in 2008, Dark and Light updated with a new game engine, followed up with a new teaser video in 2012 which showcased the progress made up to that point. And then there were 4 years of silence, until now. Here is the latest teaser trailer for Snail Games' sandbox MMORPG Dark and Light:
While it doesn't show us very much about the game itself, it is clear that Dark and Light is gorgeous. And Snail Games are aiming to release it later this year.
The sandbox MMORPG will feature multiple universes, 3 races, and a conflict between the light and the dark, just incase you hadn't guessed from the title. With 12 years of development behind it, Snail Games are no doubt hoping Dark and Light will be a big hit.
Our Thoughts
The game world of Dark and Light sure looks beautiful. We're looking forward to the day we can finally explore it and see what the game has to offer for a 2016 audience. If the trailer provides any clues at all, it is that this is one to watch.
Your Thoughts
Have you been waiting for sandbox MMORPG Dark and Light? Only just heard of it? Let us know in the comments!
Source: Press Release
Related Articles
With EQN Dead, What's the Next PvE Sandbox MMO?
Sandbox MMORPGs: My Dream Sandbox
Black Desert Online Naval Combat Teased in New Trailer
Sacrament Looks to Redefine Epic Progression
Backer Survey: Shroud of the Avatar
Related:
Dark and Light
,
MMORPG
,
News
,
Sandbox
,
Snail Games