Part of the benefit of joining a PvP guild is knowing you're surrounded by people who won't bury an axe between your shoulderblades. Another benefit is fighting together for control of a territory. That's what Skergard Castle in Gloria Victis has brought, offering not only a reason for guilds to slay together, but opening up more territory-centric PvP.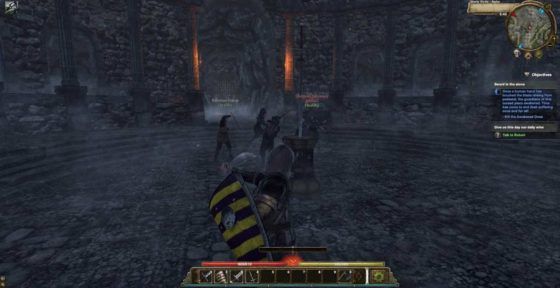 Located high atop a snowy mountain, the new Skergard Castle location is a fortress that guilds can control, provided they defeat anyone already defending it. For the time being, control of Skergard Castle is no more than a literal king-of-the-hill mode, however plans to introduce benefits to holding territory like imposing and collecting workshop taxes are in the works.
Plans for future updates include additional territories for guilds to control and battle over such as castles and towns, adjustments to the game's map, and other systems to further enhance and define warfare among Gloria Victis' three factions. All of these updates are detailed in a dev video below.
Our Thoughts
Sounds like RvRvR is ramping up in Gloria Victis. The ability for guilds to hold territory is definitely going to be a welcome breath of purpose and focus for players, while proposed improvements to faction battles should also keep PvP'ers busy. Here's hoping players have a good (and likely bloody) time.
Source: press release
Articles Related to Gloria Victis
Gloria Victis Expands its Map and Readies Combat and Quest Changes
Gloria Victis Dev Update Focuses on Animations and Settlements
The MMO Alpha and Beta List: October 20, 2017
Related:
Gloria Victis
,
Guild vs Guild
,
News
,
PvP
,
Sandbox MMO
,
Update