Most people's reaction when they heard about the upcoming new Lord of the Rings MMO appeared to be concern for the future of Lord of the Rings Online. Well, we've got the first official Standing Stone Games response and it appears to be one of "meh".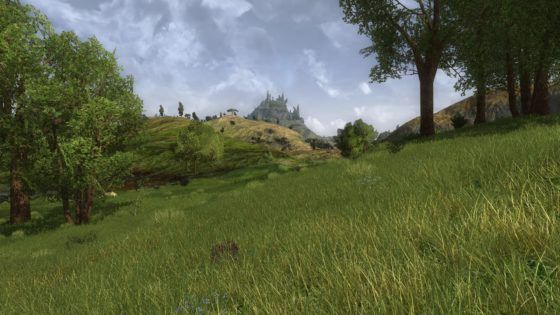 In a response to a player-started forum thread both announcing and discussing the news, one of LotRO's community managers offered a simple enough reaction to the upcoming new MMO. "The news will not have any impact on our development plans or licensing," it reads. "We always welcome competition, and wish them the best of luck!"
The licensing issue, of course, refers to the license of the IP to Standing Stone Games, which many believed was due to run out on the developer or otherwise was an indication that Middle-earth Enterprises were somehow displeased at the studio's handling of the property.
That said, it's important to note that the Lord of the Rings license has been handed out to a number of different games. Additionally, the timeline of this particular MMO puts it before the events of LotRO, which means it lines up chronologically behind the currently running game.
Our Thoughts
If nothing else, this welcome of competition could mean that Lord of the Rings Online decides to put its foot on the gas and crank out more content. Since we just don't know anything more about this new MMO, it's far too early to claim doom one way or the other.
Source: official forums
Related:
Community
,
Lord of The Rings Online
,
LOTRO
,
MMO
,
MMORPG
,
News