One of the keystone features of Star Citizen is the Star Marine module, the FPS portion of the final title. At long last, Roberts Space Industries have given players a taste of what FPS combat in the game will look like.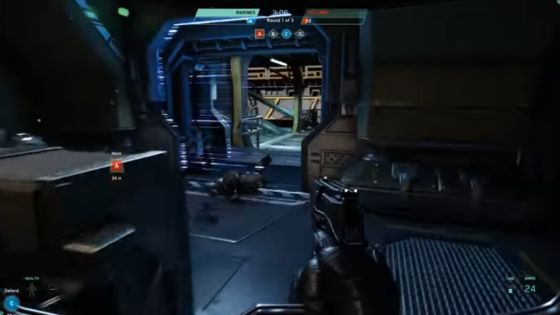 The preview shows teams fighting over four control points scattered across the map, with command of each point changing hands on numerous occasions. The preview also showed off some of the environmental gameplay, including blowing out windows in order to get a line on a target and some anti-gravity movement.
Star Marine is due to arrive with Update 2.6, which has a tentative launch date of December 8th according to the recent internal release schedule. You can check out the preview video below.
Our Thoughts
To be completely honest, nothing about Star Marine's early build is exactly groundbreaking. That said, it definitely appears to play solidly and offers a strong base with which the team at RSI can build on. Here's hoping that players of Star Citizen enjoy the mode and that development continues to make milestones.
Your Thoughts
What do you think about the Star Marine module? Do you think this is a disappointment, or do you think this is an excellent place for the team to start? Give us your input in the comments below.
Source: YouTube
Articles Related to Star Citizen
Chris Roberts Shares Star Citizen Internal Release Schedule
Star Citizen Development Challenges Explored in Report
Star Citizen Gamescom Demo Shows Planetary Landing and Missions
Related:
MMOFPS
,
News
,
Star Citizen
,
Star Marine