The game has traveled to where it all began. It's gone through the Next Generation. And, more recently, it's gone through Deep Space Nine. So reason would stand that Star Trek Online would focus on the current series, Star Trek: Discovery. And that's just what's happening with the Age of Discovery update.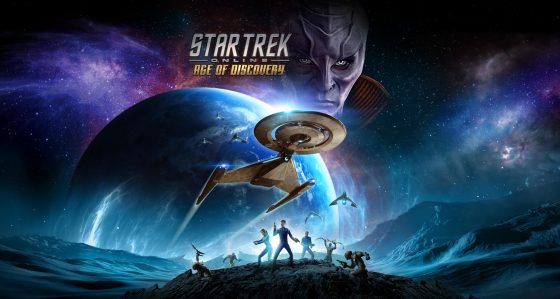 The Age of Discovery update is set in the year 2256, just after a brutal war with the Klingons. With the Alpha Quadrant under threat from J'Ula, matriarch of the House of Mo'Kai and sister of T'Kuvma, new Starfleet Academy cadets will need to rely on fellow cadet Sylvia Tilly to see them off to their first mission and into new missions beyond.
The Age of Discovery update will let players start a new Federation captain in the timeline of the Star Trek: Discovery series, where fans can expect to see familiar locations from the show like the Dilithium Mines of Corvan II, the interior of the Crossfield class Starship the U.S.S. Glenn and more.
Existing players will also get two new episodes based on Discovery, a Task Force Operation to defend Starbase 1, and a sixth tier to the Reputation system for more powerful rewards. Additionally, the update will see actress Mary Wiseman reprise her role as cadet Sylvia Tilly.
Star Trek Online: Age of Discovery is set to arrive some time in the fall, with PC players getting the content first and console players shortly after. A trailer announcing the newest update can be seen below.
Our Thoughts
We're curious whether enough people will want to start a fresh captain in Star Trek Online to experience the Discovery arc, but ultimately that's a bit of a moot point when there's other things arriving in this update for all players of the game to do. We're looking forward to hearing more about this next chapter in the MMO's saga!
Source: press release
Related:
Age of Discovery
,
MMO
,
MMORPG
,
News
,
Star Trek Online
,
STO
,
Update