S2 Games shed some light today on recent layoffs. Admiting they may have bit off a little more than they could chew. As their new title Strife heads in to open beta S2 games states that their staff size was inflated compared to current needs.
"The layoffs are a byproduct of mis-management prior to Open Beta. We grew the development team to a size that was, in truth, disproportionate to the game's size and development stage. To put things in perspective, the Heroes of Newerth launch team held less than 20 members – Strife's Open Beta team held around 80. We put together a team loaded with talent that was more appropriate for a "grown-up" Strife than for one still in its infant stages of growth. Although initial Open Beta numbers look good, hard reality dictates that growth will be gradual. "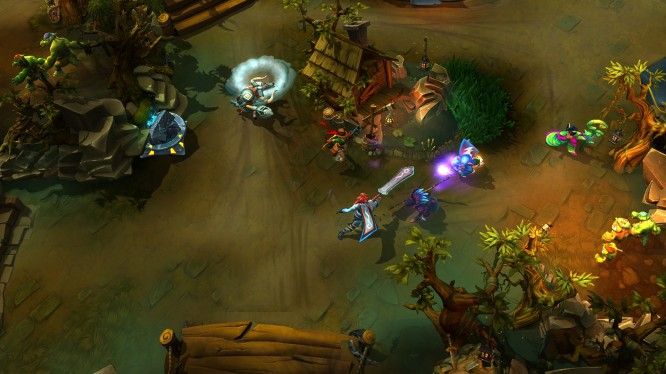 S2 games combats allegations that the layoffs where in some way malicious and assures its fan-base that they were entirely a product of mis-management and market needs.
"To give Strife the longest runway possible to reach its potential and balance efficiency with productivity, we unfortunately had to lay off a bunch of talented individuals. This was never the plan, and the concept of S2 maliciously using then discarding employees could not be further from the truth. A lot of tears were shed on Friday, and they did not all come from those departing the company. We understand that this event is sad and emotions may run high, but these talented people will land on their feet. We truly believe that, and have taken measures to help them as much as possible though their transition. S2 Games would like to sincerely apologize to those affected for the mistakes that have led to this event."
The exact number of employees affected is unknown at the time. We do appreciate the prompt level of transparancy in regards to this issue and hope S2 Games a successful launch with their new title Strife. If you wish to read further information in regards to this issue you can do so at the forum post here.
Related:
Beta
,
Developer
,
F2P
,
Fantasy
,
MOBA
,
News
,
S2 Games
,
Strife
,
Video