The latest market report from SuperData Research is out. While there aren't many unusual games at the top of the list, which hasn't varied much since the previous one, there was an interesting focus on games that have been doing poorly.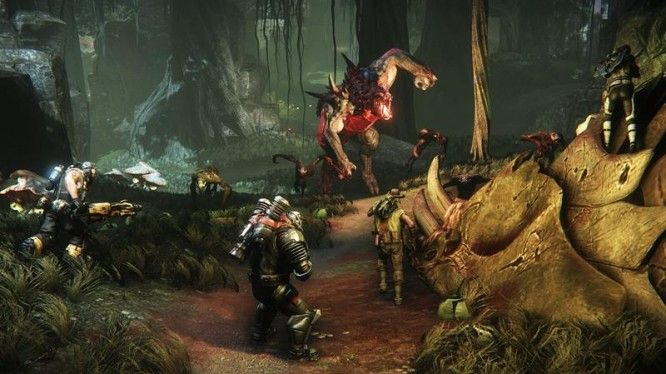 Both Evolve and Battleborn had okay initial launches, but their popularity declined sharply only a few months after release. Evolve managed to turn this around recently with the free-to-play rebranding of Evolve Stage 2. The concurrent player count went from a few hundred to more than 50,000. Since then, Evolve Stage 2 has settled to around 10,000 players at any given time, but this is still a significant improvement.
"Gamers have so far responded positively to the change, propelling it into Steam's top 20 rankings, measured by concurrent players. However, the publisher has yet to profit from its gamble as revamped micro-transactions have not yet been added. The game's trajectory raises questions about the place of niche titles in a saturated FPS market dominated by Call of Duty and the Battlefield franchise. As the console cycle reaches its maturity stage, we expect to see other smaller titles go free-to-play to avoid getting crowded out by their bigger competitors."
Battleborn is basically in the same position that Evolve was prior to the free-to-play release. There have been a lot of issues regarding the cost and value of the content in the game. The heavy saturation of the FPS market doesn't help things either. This is why SuperData expects a re-release of Battleborn as a free-to-play title.
Our Thoughts:
It's become an increasingly risky time to release a full-priced, multiplayer FPS. Not only are there abundant free-to-play titles, but there are also high-quality buy-to-play games that are soaking up a majority of the players. Between Overwatch, Call of Duty, and Battlefield, there isn't much room left. If Battleborn transitions to free-to-play, there is a chance to revive it but then it has an entirely new set of competitors.
Your Thoughts:
We want to know your opinion on Battleborn. Would you be more willing to play it if it was a free-to-play title or could that make things even worse?
Source: SuperData Research
Related:
Battleborn
,
Evolve
,
FPS
,
Gearbox
,
News
,
SuperData Research