The Fame and Fortune update to Star Wars: The Old Republic has officially released after some delay, and it's brought with it…Huttball. There's more to the patch than that, actually, but that appears to be the party piece of the update. More Huttball.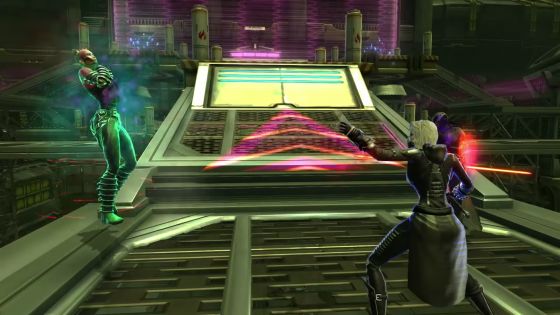 The new Huttball arena is Sky Shredder, an abandoned factory set in the gas giant of Vandin where teams will have to watch out for acid fire, poisonous gas and electric shock traps along with whatever weapons the other team is bringing along.
As mentioned before, there's more to this update than a new Huttball battleground. Of note is the addition of level sync to all Knights of the Fallen Empire and Knights of the Eternal Throne chapters, meaning max level players will get Command XP for playing through the content.
There's also a variety of adjustments to the game's classes, Flashpoints, Operations and more. All of the details can be read in the patch notes.
Our Thoughts
Yay Huttball? Then again, this does seem to wrap up the game's "Summer of PvP" focus that was described before, so now we can look forward to the new story-related focus that's due to come with Jedi Under Siege along with other planned updates. Here's hoping those won't run into any delays!
Source: official site
Related:
MMO
,
MMORPG
,
News
,
Patch
,
Star Wars The Old Republic
,
SWTOR
,
Update