The world of Opulencia has been visited yet again by a new interesting creature that sucks. And quite literally at that.
The Mighty Quest for Epic Loot introduces Manaferatu, the mana-eater. She is an ancient undead evil who is quick on her feet in dealing highly destructive melee attacks, and also very adept at sucking the mana out of her unfortunate opponents whenever her attack hits.
Developed by Ubisoft Montreal, The Might Quest for Epic Loot is a free-to-play game that allows players to construct dungeons or castles for other players to conquer. It's a fun combination of dungeon crawler and castle defense, where the agile, destructive, and mana-draining Manaferatu could prove to be a great addition to help fortify a lair's defenses.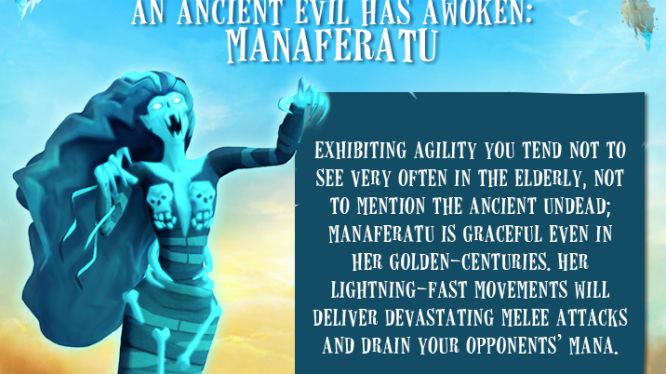 Aside from the new creature, the game will also start awarding those who have gained ranks in the leagues with trophies that can be displayed in their castles. Trophies such as the Minion, Captain, Boss, Grunt and Elite will be given every Tuesday, 7PM EST, starting March 10th. And for those who have proven their mettle as one of the better looters in each of the 5 leagues' 13 divisions, they will be duly awarded with Gold, Silver, and Bronze trophies for an even sweeter bragging rights.
For more details on these updates, take a quick jaunt at The Might Quest for the Epic Loot's website.
Related:
News
,
The Mighty Quest for Epic Loot
,
Ubisoft
,
Update