Top MMO News: March 15, 2016 has a new update to Hearthstone, AMD announces its own virtual reality headset, WildStar is still coming to Steam, and Ark: Survival Evolved is receiving a new game mode.
Hearthstone Patch 4.2 Live, Introduces Lady Liadrin as Playable Hero
After being teased on Friday during the announcement of the new expansion, Patch 4.2 just went live with some great additions for Hearthstone players! The main features brought by the patch are nine new deck slots, deck recipes to help with deck building and other significant improvements to the Collection Manager tool, as well as bug fixes.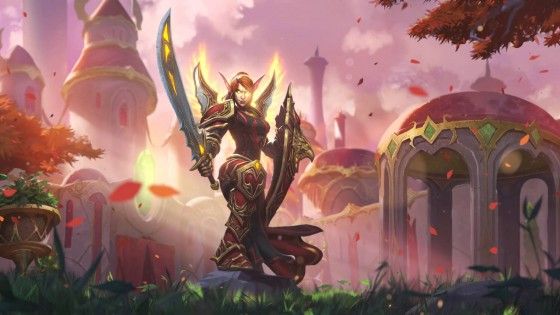 But that's not all, as Blizzard prepared a few surprises for this patch, the best of them being the addition of World of Warcraft's Lady Liadrin as a new Paladin hero. She can be unlocked by leveling a new character to 20 in World of Warcraft, however, this is not a retroactive achievement and can only be attained by leveling a fresh character after 11 a.m. PST on March 11. This is essentially a giveaway, since this new hero can also be obtained through the World of Warcraft Starter Edition, which allows players to level exactly to 20 for free.
Other goodies available for Hearthstone players include three new card backs. Eyes of C'Thun, Overwatch and Hogger card backs can be obtained by pre-purchasing the new Hearthstone expansion, purchasing the Overwatch: Origins Edition, and reaching rank 20 or higher in Ranked Play mode during March 2016, respectively.
AMD Joins VR Scene with "All-in-One" AR/VR Headset
If you were still undecided about which VR device to pick from, AMD just made your choice a little bit harder. Its AR/VR headset, Sulon Q, is being showed off at GDC 2016 right now and is boasting some pretty impressive features, according to the sneak peek released on the official website. AMD presents Sulon Q as an "all-in-one, tether-free, "wear and play" headset for VR, AR and spatial computing," packing an AMD FX-8800P processor and Radeon R7 graphics with "AMD's Graphics Core Next architecture."
Still, in spite of the confident and optimistic official presentation of the headset, a great deal of the audience seems to remain unconvinced and skeptical of its performance, partly because of its wireless feature and its specs. Will this unexpected AMD AR/VR headset survive the competition and make a place for itself on the already crowded market? We will find out quite soon, as it is slated for release in "late spring."
Wildstar Will Still Launch On Steam
The future of Wildstar was uncertain following the cancellation of the Chinese launch of the game and the announcement that between 60 and 70 employees had been laid off as a result. NCSoft director of community and social media Omeed Dariani spoke about the layoffs and the cancellation of the Chinese version in a post on the Wildstar forums, but Dariani indicated that the Western version of the game was still live: "Moving forward, the studio will focus on operating and updating WildStar as a live game in the US and Europe." Additionally, he concluded the post by saying that, "As for WildStar, we remain committed to the game."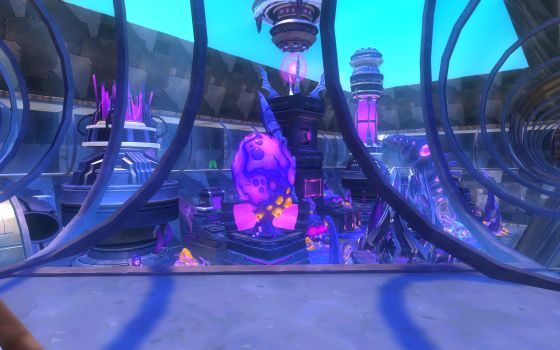 More recently, Chad Moore, creative director at Carbine Studios, has stated in both a post on Reddit and on Twitter that Wildstar will still launch on Steam this spring. In the Reddit post, he stated that "Just to reiterate what we've already said – the plan is for the Steam release to happen this Spring. More details as we get closer to the launch." The Twitter post was far simpler; when a fellow Twitter user asks him if the Steam launch was still in the works, he simply replied "Still happening."
Microsoft Wants to Turn Minecraft into an AI Test Platform
A recent news post on BBC.com has revealed that Microsoft is working on software to enable everyone from computer scientists to amateurs to use Minecraft to develop and test AI applications. Beginning in July, users will be able to begin conducting AI research in Minecraft via an open-source plugin named AIX; according to the article, AIX is "…a software platform that hooks into Minecraft and allows the artificial intelligence code to control a character and get feedback about the consequences of its actions." As AIX is an open source program, the only cost involved for users is the usual cost of a license to play the game.
Due to Minecraft's unique first-person view, as well as the simply phenomenal array of situations it can simulate, it is particularly suited to these types of AI experiments. According to Matthew Johnson, the lead software engineer working on AIX, "So, rather than have a situation where the AI sees an avatar of itself, it can actually be inside, looking out through the eyes of something that is living in the world. We think this is an essential part of building this kind of general intelligence."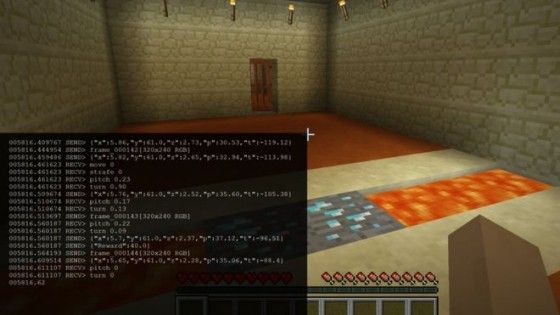 According to the article, Microsoft believes that one of the most popular types of research that will be conducted with the new software will be reinforced learning, "…in which an AI agent learns how best to carry out a task via a mix of experimentation and use of prior knowledge, rather than being told what to do." This is the same learning process which has enabled computers to triumph over human players in very demanding, learning intensive games like chess and go.
People who are interested in learning more should read the full – and simply fascinating – article on BBC.com.
Chinese Company Looking to Buy Jagex
It appears that Chinese company Shandong Hongda is interested in purchasing game development studio Jagex for $300 million. Jagex is mainly known for its popular MMORPG RuneScape, but it has also created Block N Load and Chronicle: RuneScape Legends. Shadong Hongda is a mining company that is looking to transform itself through acquisitions and mergers.
"Jagex has entered into a non-exclusive, non-binding arrangement for a potential acquisition," Jagex said in a statement. "The negotiations surrounding the acquisition are ongoing and it remains very much business as usual for the Company."
Despite this potential buyout, Jagex claimed that development for all of its games will remain on track.
Ark Evolves into Two Games
Earlier today on a Twitch.tv stream, Studio Wildcard revealed the fate of Ark: Survival Evolved. In addition to the survival MMO version of Ark, the spinoff mod Survival of the Fittest will receive its own game. Ark: Survival of the Fittest is a game mode that allows players to face off against each other to be the last person standing on the island.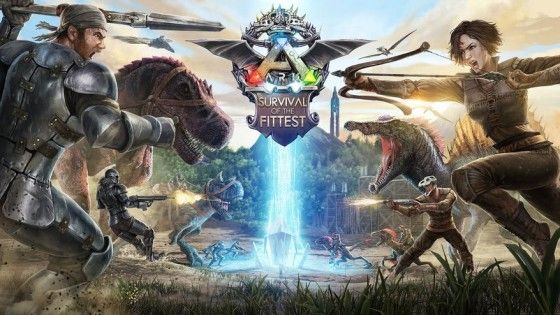 "Originally, Survival of the Fittest was a 'total conversion' mod within the open-world survival adventure Ark: Survival Evolved," Studio Wildcard said in a press release. "The game rapidly grew in popularity amongst those wanting a competitive 'Battle Royale/Last Man Standing' experience. This standalone game brings all the features of the mod, with upgrades, and newly integrates dedicated esports ranking, matchmaking, reward, and tournament features to make it readily accessible to all players."
Furthermore, Studio Wildcard will be offering cash prizes to top players in Survival of the Fittest each month.
Source: Blizzard Entertainment, Rock Paper Shotgun, Carbine Studios, BBC, MCV, VentureBeat
Related:
AMD
,
Blizzard Entertainment
,
Hearthstone
,
Jagex
,
MMORPG
,
News
,
Runescape
,
Steam
,
Virtual Reality
,
Wildstar