Top MMO news: March 31, 2016 includes information about a massive conflict in EVE Online, Battleborn system requirements, Guild Wars 2 April Fools event, and Lineage II mobile.
EVE Online Massive Conflict Begins
Just three days ago, the battle of M-0EE8 marked the beginning of a massive conflict in EVE Online, in fact the largest conflict that the game has seen since its beginnings, with the Imperium as its protagonist.
The Imperium, also known as ClusterFuck Coalition or CFC, is a coalition of guilds counting about 40,000 players and has been the largest such organization in game since 2012. The chain of events seems to have originated in a disagreement between Imperium member Space Monkeys Alliance and bankers of the gambling conglomerate iwantisk.com, which then provoked a complicated string of really bad diplomacy. Meanwhile, the Imperium attempted to take on lowsec, where ownership belongs to NPCs, in order to obtain more financial benefits, however, the lowsec entities began to team up to repel their presence and caused significant losses to the Imperium's forces. In this context, various enemies of the Imperium started joining forces in order to create an alliance capable of battling a common enemy.
The Imperium already lost a few regions and ceded some to the enemy while fleeing to consolidate their forces, which is how the battle of M0EE8 came to be. Currently, smaller groups are leaving the coalition, while on the other hand, other groups that had been warring with each other have now joined forces under the Money Badger Coalition's banner, temporarily, to fight The Imperium. With an ongoing conflict, things will only escalate, so if you think the latest battle is spectacular, keep an eye on news from EVE Online's conflict evolution! Check out this video from YouTube user Tassadar to learn more about the conflict and the parties involved:
Source: ZAM
Battleborn System Requirements Announced
The minimum and recommended system requirements for the PC version of Battleborn were revealed by Gearbox earlier today. Along with this news, it was also confirmed that the PC version of the game will support both PS4 and Xbox One controllers and general PC gamepads, as well as support for the Steam controller being added after launch. However, the game will not support 4k or "off-sized displays" although Gearbox stated "actively investigating both" for potential support to be added at a later point.
Minimum
* OS: Windows 7 x64-bit or later
* CPU: Intel i5-750 / AMD Phenom IIx4 945
* RAM: 6 GB
* Hard Drive: 30 GB free
* Video Memory: 1 GB
* Minimum Required Video Card: AMD HD 6870/ NVIDIA GeForce GTX 460 or better, PhysX support
* Sound: DirectX 11
* Input: Keyboard or dual-analog gameplay
Recommended
* OS: Windows 7 x64-bit or Later
* CPU: Intel i5-750 / AMD Phenom IIx4 945
* RAM: 6 GB
* Hard Drive: 50 GB free
* Video Memory: 2 GB
* Recommended Video Card: AMD HD 7850/ NVIDIA GeForce GTX 660 or better, PhysX support
* Sound: DirectX 11
* Input: Keyboard or dual-analog gamepad
Source: VG247
Lineage II Mobile Game Revealed in China
Fans of Lineage II living in China have a great reason to be happy today, as a new mobile game based on the PC version was just announced.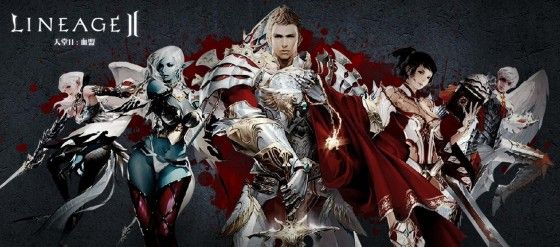 Lineage II: Blood Oath is a mobile game for iOS and Android being developed by Snail Games in cooperation with NCsoft. The game uses the in-house Flexi Engine and is said to retain most features from the PC version. The game will be released later this year in China and there are no announcements yet about other international releases.
Source: MMOCulture
Tribes: Ascend Releases Another New Patch
Normally, it's pretty typical for an online game to receive a patch every once and awhile, however, Tribes: Ascend went the better part of two years without a single update. Update 1.3 will be the second Tribes update since the massive December patch that players had been asking about for years.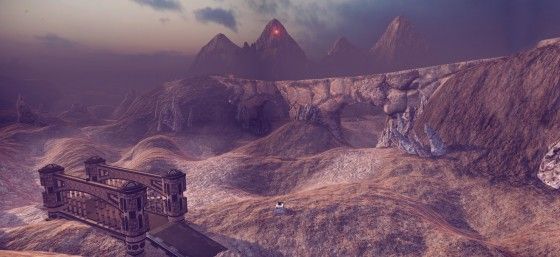 Among the changes include a new capture the flag and blitz map called Hellfire. Additionally, there have been a ton of balance updates to vehicles and weapons. One of the most substantial weapon changes was to remove RNG-based spread from rapid fire weapons "in favor for precise shots based on player skill only."
The Tribes: Ascend 1.3 update is now live and the entire patch notes can be viewed here.
Super Adventure Box Returns to Guild Wars 2
A player favorite mini-game has made its way back to Guild Wars 2. Super Adventure Box has returned with the Super Adventure Festival and player can play through World 01 and World 02 on Normal, Infantile, or Tribulation Modes.
As an added bonus, there are new hidden furniture shops where players can use coins to purchase decorations for their guilds halls. Players who complete Moto's Course Work daily achievements will be able to receive extra prizes and an orange Super weapon skin.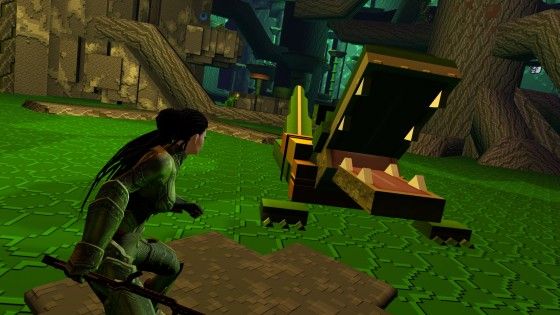 To gear up for the Super Adventure Box, players can purchase the Super Adventure Pack, which contains the Infinite Continue Coin, 1 Super Adventure Box o' Fun, and the Super Bee Dog Mail Carrier for 600 gems.
Additionally, there were a variety of general bug fixes. The entire patch notes can be seen here. The festival is scheduled to end on April 19, 2016.
Related:
Battleborn
,
EVE Online
,
Gearbox
,
Guild Wars 2
,
Lineage 2
,
MMORPG
,
NCSoft
,
News
,
Tribes Ascend