A significant change in the Terms of Service of Roberts Space Industries should make any prospective backer reconsider pledging support to Star Citizen. The ToS clause in question has been altered to read that no refund can be requested while developer Cloud Imperium Games declares that it is still working on the game, which makes the odds of claiming any Star Citizen backer refund close to none for new backers in the situation where game development should stagnate but not be officially canceled.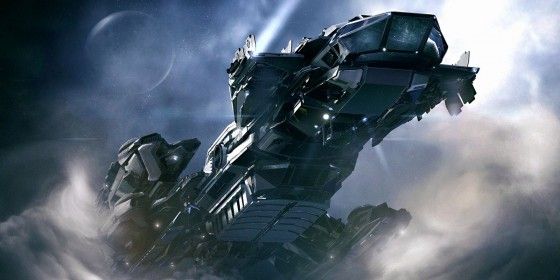 The somewhat good news here is for players who have already backed Star Citizen, as they continue to be affected by the old ToS clause, which stated that backers were able to request a refund if Star Citizen wasn't released within 18 months of the game's estimated release date.
For new backers, however, the new clause means that Roberts Space Industries must officially declare ceasing development of the game.
However there is yet another clause in both the old and the new ToS referring to refunds, which states that  "Any Pledge amounts applied against the Pledge Item Cost and the Game Cost shall be non-refundable regardless of whether or not RSI is able to complete and deliver the Game and/or the pledge items."
This essentially means that pledge money that was used for the game's development becomes non-refundable and according to the source, chances to obtain a refund will be minimal under the combined effect of these two clauses.
Our Thoughts:
Refunds for Star Citizen have been a controversial subject since 2014, which was the earliest release date for the game mentioned by Roberts Space Industries. The game was delayed a number of times compared to what backers were expecting which understandably cause a lot of anger and disappointment for players. A full release is currently planned to happen at the end of this year, but in light of this ToS change it might be wise to be cautious with pledging support to the project for the time being.
Source: Kotaku
Recent Articles Related to Sci-Fi MMOs
Trinium Wars Steam Launch Brings New PvP Mode
Novaquark Announces Dual Universe
Titanfall 2 Scheduled Within 3 Weeks of Battlefield 1
MMO Alpha and Beta List: June 17, 2016
Related:
Cloud Imperium Games
,
Crowdfunding
,
MMORPG
,
News
,
Roberts Space Industries
,
Sci-Fi
,
Star Citizen