Saving the world as a superhero isn't just a man's job, obviously; there are plenty of superpowered, tech suit-wearing, magical, or mutant superwomen out there as well. Some new Valiance Online female character models shown off by the devs will soon let players create any number of these sorts of characters.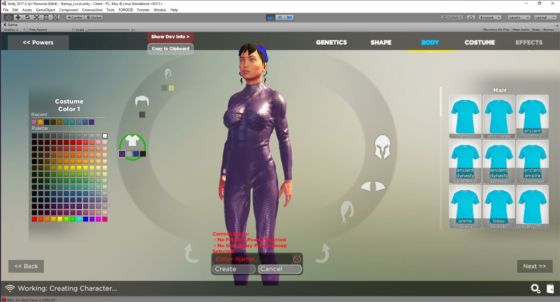 In a forum post complete with several images, the devs have revealed that female characters have successfully been attached to the new base rig that male characters use. This ultimately brings a singular character setup structure for all characters, while female characters will get their own unique locomotion animations.
In addition to the new models, transitions to different areas that were causing players to randomly crash appear to have been fixed. Both the transition fixes and the new models are expected to be patched in soon, if they haven't been already.
While the images themselves don't exactly provide earth-shattering new details, it does provide a close look at the newly completed female models along with a couple of peeks at the character creation interface. All of those images can be found here for those who are interested.
Our Thoughts
Lookin' good! Considering there's one character setup structure in place, this should mean that creating NPCs and other characters in Valiance Online will be a little more streamlined. Here's hoping this new development will lead to bigger updates to this superheroic MMO soon.
Source: official forums
Articles Related to Valiance Online
Valiance Online Adds Visual Flair and Sidekicking
City of Titans Talks About the Paths Players Will Walk
Ship of Heroes Plans a Combat Alpha in February
Related:
Dev Update
,
MMO
,
News
,
Valiance Online