In a world menaced by Chaos-driven fiends and snarling, huge rat-people, you probably don't need a Halloween. In fact, you probably need a holiday where all you do is stay safe indoors and eat cookies. The Vermintide 2 Geheimnisnacht holiday, however, has no cookies. It has darkness.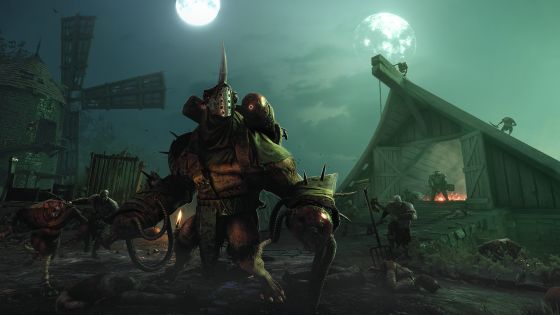 For those who aren't familiar with the lore, this particular holiday marks a time when the twin moons of Mannslieb and Morrslieb are full and the veil between worlds is at its thinnest. It also is said to be a time where magic as at its most potent.
What this means for the game of Vermintide 2 is that every map in the online slash-em-up will be covered in darkness, with no daylight to be seen from now until November 4th. There will also be an event quest that rewards a unique portrait frame, a thematic dressing-up of Thaal's Horn Keep, and the re-opening of the Trophy Room.
The update that has brought the Geheimnisnacht holiday with it has also introduced a number of tweaks and bug fixes. The complete changelog can be found here.
Our Thoughts
Boy, that is a heck of a word to type out multiple times in a row. We do hope that players of Vermintide 2 enjoy Geheimnisnacht, but we can't help but feel that this is a bit of a missed opportunity: after all, a game like this just oozes with the sort of style that screams Halloween. Perhaps next year…
Sources: press release, Steam
Related:
News
,
Online Multiplayer
,
RPG
,
Seasonal Event
,
Vermintide 2