It's been awhile since we heard any substantial news about the development of Warhammer 40K Eternal Crusade. Fortunately, the silence has come to an end with the most recent developer letter. The new Senior Producer  Nathan Richardsson takes a few moments to introduce himself and gives fans some updates about the development of the game. Richardsson writes that the relative silence from the team is because the development team has been focusing their energy to back end systems. On a slightly somber note, players will now be waiting until Autumn of this year before they will have their first opportunity to play Warhammer 40K: Eternal Crusade.
To read the entire letter for yourself, please visit the official website.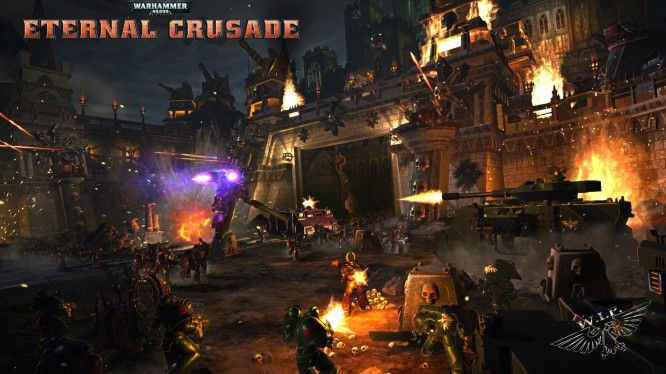 What we can tell is that we will be changing the name of Early Access to Founders Access so that it is crystal clear that to get in, you need to be a Founder. This will also apply to the Closed Beta; it will be called Founders Beta.

These two periods will also be ongoing for many months, where we're showing in action our intent and our belief that Founders and players are a solid and integral part of our development process.

We will now change the purity seal to Founders Access in Autumn 2015. We can't tell you what month yet, as we don't know for sure yet when we want it to start and with what features. This is actually because for the Founders Access milestone, the availability of features will probably determine more when we open than a pretty sounding month.
Related:
MMORPG
,
Update
,
Warhammer 40k Eternal Crusade