WildStar had a pretty sizable maintenance last week. Seventeen hours long, to be precise, which came with a whole host of issues for players including payment systems and Customer Service being unavailable. Players were a little annoyed, understandably, so Carbine have decided to say sorry to all active players in their own way with a unique companion pet to add to your collection. The Enhanced Pumera.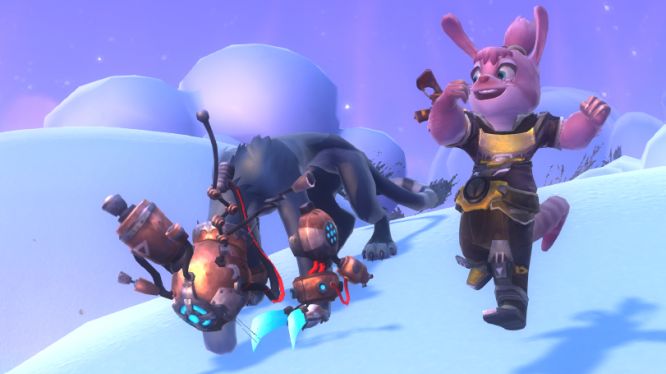 The Enhanced Pumera is the result of "Several hours of maniacal laughter and bizarre science" from none other than Mondo Zax himself and will give active WildStar players a.. well.. It's a kind of space cat with scuba diving gear stuck on its head? Yeah, we don't know but who cares, it's a free unique pet and will be in your account inventory if you currently subscribe to WildStar!
Make sure you share your Enhanced Pumera screenshots with Carbine on Twitter and Facebook for a little bit of fun, and to keep up to date with WildStar maintenance you can follow the WildStar Ops Twitter account.
The game has come on leaps and bounds ahead of its launch last year, it's never been a better time to check out what's new in the Nexus and pop back in game!
Source: WildStar official website
Related:
Carbine Studios
,
MMORPG
,
News
,
Wildstar