The roller coaster ride of the Bless Online launch continues, though this time things are moving in a positive direction. An announcement made on Steam by the Bless Online team has confirmed that the MMO will be making its way to the platform next year.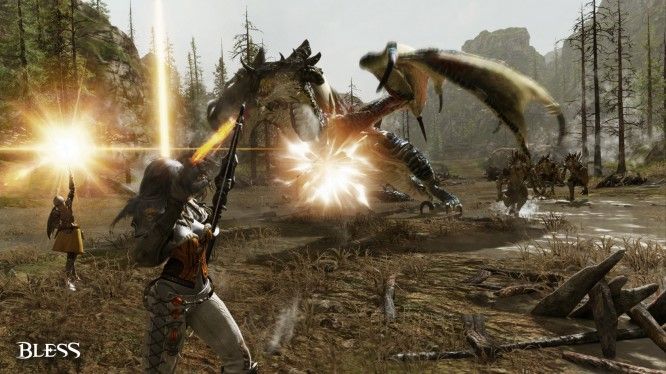 The announcement tied with the opening of a Bless Online Community Hub on Steam, which was revealed to also be the launchpad for the game's global arrival. "[The] Bless Online development team has been busy for the good part of this year. We've taken all of the feedback from our community to make the game better," reads the announcement. "Our intention is to return to you when we have the game we are all proud of."
While specifics on when in 2018 Bless Online will arrive, fans are invited to keep an eye on the Steam Community Hub for the game, as well as check out the game's new official site. A trailer heralding the announcement is also available for viewing below.
Our Thoughts
Bless Online most definitely looks gorgeous, but arguably, style was never the problem with the game so much as substance was. Here's hoping the team at Neowiz can pull things together and long-waiting fans of Bless Online will get the experience they hope for.
Source: Steam via Massively Overpowered
Articles Related to Bless Online
Neowiz Reaffirms Commitment to a Western Bless Release
Bless Online Dates Japanese Closed Beta
Bless is Coming to the West
Related:
Bless Online
,
Launch
,
MMORPG
,
News
,
Release
,
Steam