You've got to fight! For your right! To charge people for the chance at cards to fill out a digital football team! That appears to be the stance that EA has taken up regarding FIFA loot boxes, as the company's unwillingness to remove the monetization practice from FIFA 18 and 19 has kicked off a criminal investigation by Belgian authorities.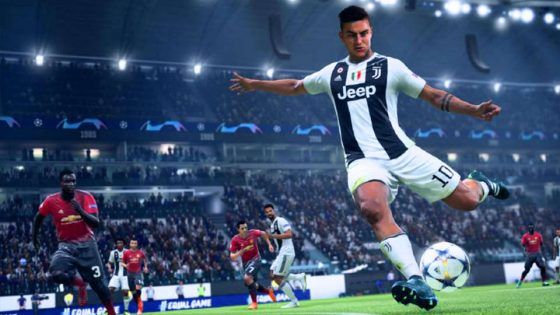 A ruling from Belgium in April threatened action against a number of games including FIFA if loot box practices were not changed or outright removed to comply with the country's gambling laws. While a number of titles complied with the order, EA did not and so the Belgian public prosecutor's office is launching a criminal investigation, which could land EA in court.
EA has made it clear that it doesn't agree with Belgium's assessment of loot boxes as gambling. EA CEO Andrew Wilson argued in May that the fact players always get something absolves loot boxes from the definition, and EA mentioned in June that loot boxes in FIFA 19 will disclose the odds of getting certain player cards for the game's Ultimate Team feature. It appears, however, that adjustment was not enough for Belgium.
Whether the case goes to court or not, it appears that Belgium will continue its push against loot box practices, stating in part that it will advocate revisions to the country's gambling laws to directly cover loot boxes according to a translation of Belgian outlet Nieuwsblad.
Our Thoughts
Small market or not, it's clear that Belgium is not looking to back down against loot box practices and has taken a "all out or else" stance. We're definitely curious to know where this story goes from here and what sort of repercussions, if any, it will have in the wider gaming world.
Sources: Eurogamer, Rock, Paper, Shotgun
Related:
EA
,
Electronic Arts
,
FIFA
,
Gaming
,
Legal Trouble
,
Loot Boxes
,
News