Elvenar has officially launched in the US today, bringing the InnoGames fantasy city-building strategy-MMO to the states with a cheerful and colorful trailer along with it, showing a couple of late-game human and elven cities.
What does this mean for the rest of the world? Well, as of now, international players outside of the USA can access Elvenar's beta without restrictions, so for the next few weeks, Elvenar is in open beta internationally, with localized versions of the game to follow the US in this time.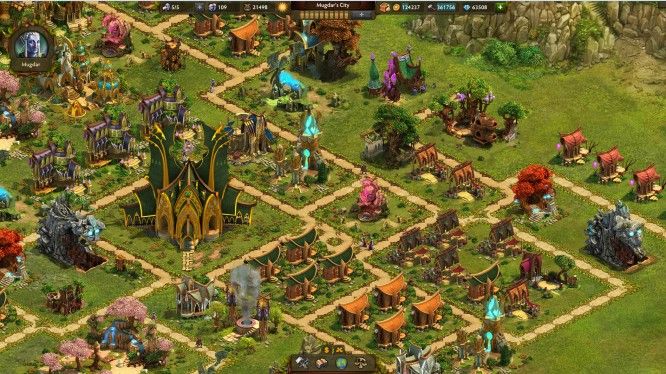 The game can be played from your browser and allows you to choose between humans or elves as a starting race. Your choice determines the kind of city you can build, as each race has a different aesthetic and technologies at their disposal. The elves are more nature-based and magical, whereas humans focus more on engineering and ambition. The main goal of the game is to build and upgrade your city, but you can also venture out into the world to trade and explore the map. While managing your city's resources, leveling up buildings and unlocking new perks, you can interact with you neighbors through the multiplayer map. In addition, go out and scout new provinces and unlock powerful relics by fighting non-player characters on dedicated battlegrounds and trading.
You can watch the gameplay trailer below.
Source: Press release
Related:
Beta
,
Browser
,
Elvenar
,
Launch
,
News
,
North America
,
Strategy