The video game industry isn't all about making games; that would be so downright boring. That is why now and then we get a shocking scandal, surprise announcement or surreal occurrence. Here are 10 controversial or surprising happenings that spread like wildfire and in some way changed the industry.
Save the Whales – Lockbox Legislation Around the World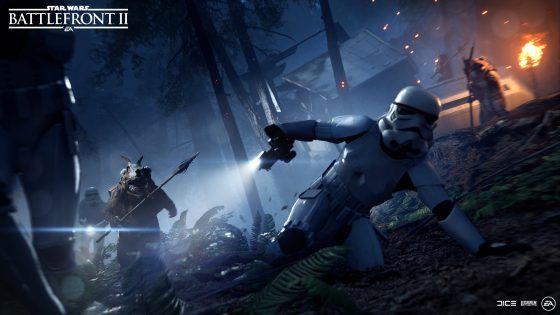 Do you like gambling? Great! So why aren't you inside a casino? Oh, that's right, most games nowadays come with some sort of gambling feature called lockboxes. The premise is simple and ingenious: you are promised amazing in-game rewards that will be all the rage. So, what should you do? Purchase more and more of these boxes to increase the odds of getting that rare piece of gear or costume. Go on, put that credit card to use, games don't make themselves, you know?
That was sarcasm, in case you didn't notice. Always be responsible with your spending.
The shady thing with lockboxes is that the odds of really getting something worthwhile are incredibly slim and shrouded in secrecy, not to mention that they have this tempting allure that many players aren't able to resist. It does sound a lot like gambling, right? That is how you end up spending hundreds, if not thousands of dollars on randomized pieces of loot.
Oddly enough, it was China that first started looking into this matter and demanded that developers publicly revealed the odds of earning an in-game item. Crossfire was one of the first games to come to light and the ludicrous 3% proves that lockboxes are a wonderful deal… for publishers.
Other regions such as Belgium and The Netherlands started investigating lockboxes, with some games such as Overwatch stopping the sale of lockboxes in affected regions. Electronic Arts was involved in this controversy as well, with games such as Star Wars Battlefront 2 and FIFA 18 being mentioned as examples. Of course, other countries aren't entirely sure about this subject. France and Ireland, for example, aren't the biggest fans of lockboxes but see this practice as a legally grey area.
Lockboxes are a touchy subject and will surely continue to be discussed during the following years. My advice to you is: if you really like a game and want to support the development team by spending some money, which you should totally do, look at the item shop and leave lockboxes alone.
Riot Games Bro Culture, Testicle Flicking and Gender-Based Discrimination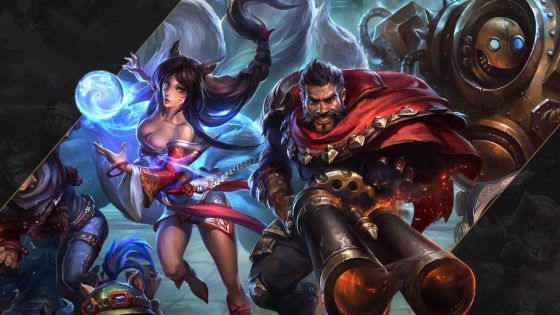 Riot Games achieved intergalactic fame riding on the success of League of Legends, but by late 2018 it was talked about due to the worst possible reasons: an alleged culture of sexism, a "giant fraternity," and a "bro culture" where women were not welcome. It was a place where women were discriminated against, as their career progression was stifled as positions went to less-qualified men.
Kotaku created an amazing article with several interviews that dropped like a bomb in the already fragile and scandal-ridden video game industry.
Naturally, this piece spread like wildfire and had severe repercussions, with Riot Games having to undertake some serious damage control. Riot's COO Scott Gelb was in the spotlight by facing accusations from multiple employees about repeatedly flicking testicles, farting on employees or humping them for comedic effect. Sounds like a lot of fun when you are on the receiving end, right?
To cut a long story short, several former Riot Games employees started sharing their experiences after reading the articles (1, 2, 3, 4, 5, 6) and the least that can be said is that it is some heavy reading. Riot Games eventually apologized, but the damage was done, and the past can't be erased. How it has affected the studio – and League of Legends – remains a bit of a mystery, but I doubt that it did them any favors. And it's so easy to apologize after your humiliating studio culture is revealed to the world...
A Bad Case of Battle Royale – PUBG Corp Sues Left and Right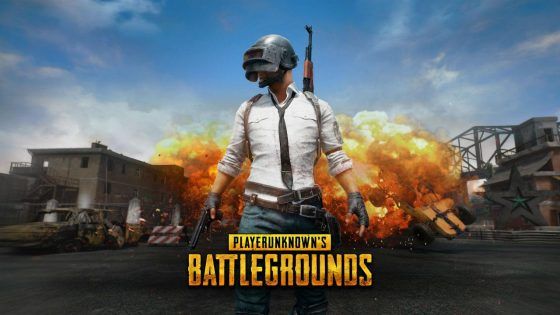 Here's a lawsuit for you! And you! Everyone gets a lawsuit!
There is no denying that PlayerUnknown's Battlegrounds was the game that kickstarted the Battle Royale craze. It remains as one of the most played games in its genre, but it is now trailing behind Epic Games' Fortnite, and Respawn's Apex Legends is also proving to be a worthy challenger.
However, if there is one thing that developer PUBG Corporation can't claim is having invented the Battle Royale genre or its mechanics. That is why suing Epic Games sounded more like a desperate attempt to put a stop to the rising fame of Fortnite Battle Royale than an authentic, credible case. It felt more like a kid throwing a tantrum because someone stole his candy. His delicious, everlasting candy.
But before the Epic Games lawsuit, there was a previous one targeting NetEase. PUBG Corporation wasn't pleased with Knives Out and Rules of Survival, going to the extent of detailing several game mechanics over 100 pages. Claiming copyright infringement for things such as a pre-game lobby, the air jump, character attributes and much more seems a bit of a stretch. Sure, I'll admit that the frying pan armor may be somewhat original, but still…
PUBG is a huge success and shady copycats were bound to happen, but it will be a depressing day when a studio is granted the copyright for trite game mechanics or a completely unremarkable game idea. Let's cross our fingers and hope that the day will never come.
Trust Us, This Time It's Good – Bless Online Western Release Mess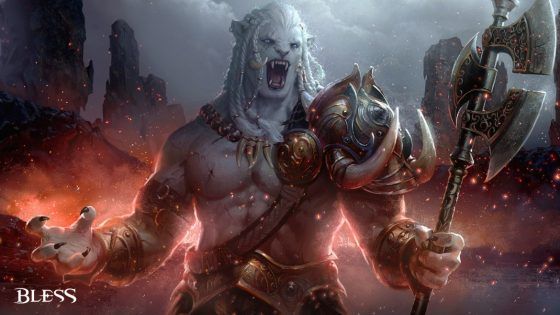 Bless Online is the perfect lesson in exaggerated hype and subsequent disappointment. May its legacy serve as a warning for future generations about the dangers of high expectations.
For the lucky few who aren't aware of the whole situation, Bless Online is a Korean fantasy MMORPG that was several years in the making and had a large budget as well. A few lackluster betas led to a Rebuild project that ended up not changing that much, and the attrition between original western publisher Aeria Games and developer Neowiz was a clear sign that Bless Online wasn't all that it was cracked up to be.
Ultimately, Neowiz decided to self-publish Bless Online in the west through Steam, but with a major twist – it was going to be buy-to-play! An unfinished, buggy mess of a free-to-play Korean game that the western crowd was now expected to pay for. Oddly enough, many players cheered this decision because things are always better when you pay, right? With the reality shock and negative feedback stemming from the Early Access phase – because Bless Online wasn't in development for long enough, you know –, there was a 180º turn and Bless Online's official launch marked a switch to the original free-to-play business model. Too little, too late?
Apparently, yes. As the original Korean servers shut down, along with the failure of the Russian and Japanese versions. The Steam release of Bless Online is now the sole focus of Neowiz. Unsurprisingly, it is bleeding players and its future is uncertain, to say the least.
But I saved the best for last! Out of the blue, Neowiz and Bandai Namco announced Bless Unleashed, further stirring up the hornet's nest, a.k.a. Bless Online PC players claiming that resources were being shifted to this upcoming game. This Xbox One exclusive is developed in Unreal Engine 4, is free-to-play and is scheduled for a 2019 launch. How does that old saying goes? Fool me once, shame on you…?
Who's the Parent – Daybreak / Columbus Nova Chaos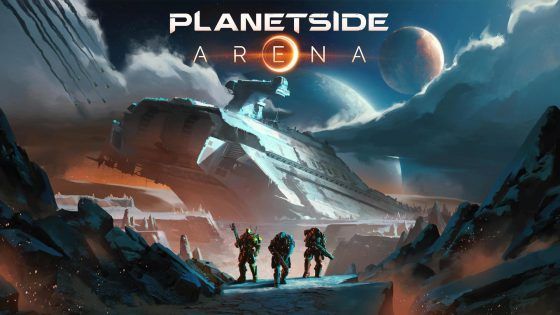 Daybreak Game Company was in the spotlight for an important part of 2018, and no, it wasn't due to the massive layoffs (around 70 people). It was because of all the confusion surrounding Daybreak's alleged parent company, Columbus Nova.
The makers of Z1 Battle Royale, DC Universe Online and PlanetSide Arena, among others, were involved in a tangled web of miscommunication, doubt and unexpected twists. Daybreak has officially denied any affiliation with Columbus Nova, claiming that Jason Epstein, former member of Columbus Nova, is the primary owner of the studio. This conflicts with a 2015 privacy policy which described Columbus Nova as the parent company.
This almost feels like a detective movie, involving a Russian oligarch, billions worth of frozen assets and nail-biting suspense. All that is lacks is a romantic subplot, but let's not make it more complicated than it already is.
Elves on Spaceships – Pearl Abyss Purchases CCP Games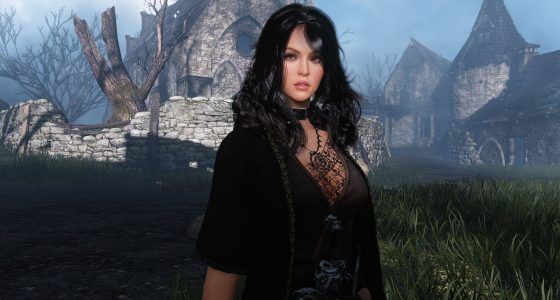 What does it take for one Korean studio to acquire a hugely reputed developer with a massive hit that has been live for more than 15 years? The answer has three words: Black Desert Online.
Pearl Abyss delivered a stunning MMORPG that is almost unrivaled when it comes to graphics and action combat. It is also incredibly deep and complex – so much so that it's awfully grindy and requires a hefty dose of patience, and usually money, to become a powerful player. There are reports of players having spent over $5,000 USD on Black Desert Online, and I'm betting that is the tip of the iceberg.
With such revenue numbers, it's clear that Pearl Abyss had a bit of pocket money. They decided to use it on the acquisition of CCP Games, makers of the intergalactic epic EVE Online. Apart from the upcoming release of EVE Online in Korea, we don't know what other plans Pearl Abyss has for the Icelandic studio. Let's just hope that it doesn't involve spaceships landing in Black Desert Online.
A Handful of Nothing – Wargaming Seattle Closes Without a Single Release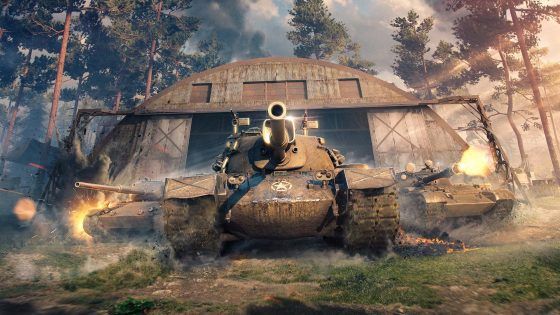 Gas Powered Games is a name that brings back some pleasant memories. It takes me to a time when I enjoyed playing the Diablo-like Dungeon Siege, or the complex real-time strategy series Supreme Commander. However, in 2013 the studio was suffering from severe financial issues and ended up being purchased by World of Tanks publisher Wargaming.
Thus, Wargaming Seattle was born, along with hopes of a new "big free-to-play MMO" that never saw the light of day. Five years later, not a single piece of info or a measly screenshot was released to the public, and Wargaming decided to cut its losses. The studio was closed, affecting a 150-strong team and leaving the gaming community oblivious to what kind of project was in development.
However, this isn't stopping Wargaming's ambitions. The Belarusian company acquired Edge Case Games in November 2018 and has several partnerships with various developers, one of the latest being Ukrainian studio Frag Lab, which is working on a next-gen free-to-play MMO first-person shooter.
Not So Heroic – Marvel Heroes Downfall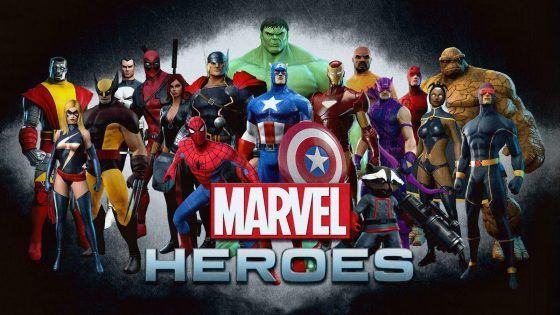 There was once a time when Marvel Heroes merged the best of two worlds: Diablo-like gameplay and super heroes. Sure, it didn't have the greatest start, but just as it happened with other online games – League of Legends is the perfect example –, it eventually got better as development progressed, gameplay was finetuned and new heroes joined the fray.
After a few years of live service, some worrying news came to light, and not all of them involving the game. A sexual harassment scandal concerning Gazillion's CEO Dave Dohrmann is a major problem, and Disney's (owner of Marvel) intention to cut ties with Gazillion was a death sentence. It all ended with a Chapter 7 bankruptcy in 2018, meaning that the studio wasn't paying its creditors and was forced into bankruptcy by the same entities.
Gazillion workers ended up without any kind of PTO or severance, making the entire situation even more dramatic.
Worlds Divided – Gamigo Buys Trion Worlds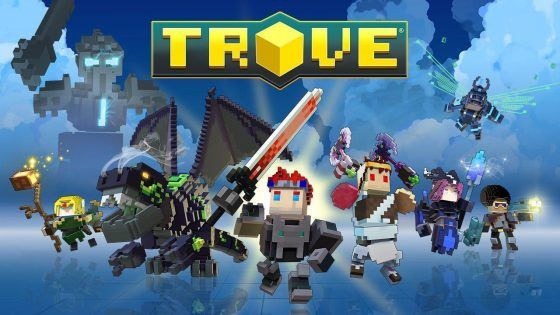 Trion Worlds was once one of the most prolific free-to-play games publishers and developers. Trove, Rift, Defiance and Atlas Reactor are all their own doing, and you certainly have heard about ArcheAge as well.
While some of these games were moderate successes, they weren't enough to keep the company afloat. In October 2018, German publisher Gamigo acquired Trion, along with the full rights to the aforementioned games. They even managed to get a few Gazillion assets (makers of Marvel Heroes) in the deal as well.
Gamigo was undoubtedly one of the top players in the free-to-play market when the genre was on the rise. Recently, however, its catalog is more discreet, with the decent shooter Ironsight being one of the latest releases.
Guild Lost – ArenaNet Layoffs and a Grim Future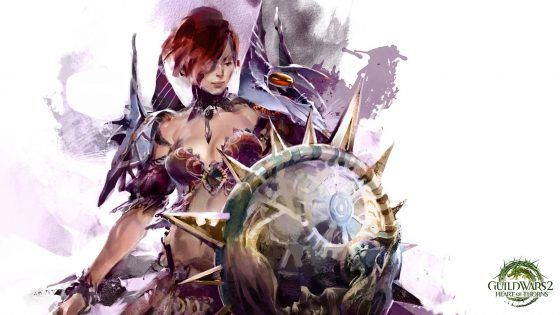 For some reason, ArenaNet felt to me like one of those studios that couldn't do any wrong. Sure, it's not like they have done much besides Guild Wars and its sequel, but both MMORPGs were critically and commercially acclaimed, thus my appreciation and admiration for their spotless track record.
Nonetheless, there are very few studios that manage to keep going for years without the occasional new release. Founded in 2000, ArenaNet was allegedly working on two new projects, but delayed development and a shift of staff from Guild Wars 2 to these unannounced games ended up being an unsuccessful move.
Reports mention over 100 layoffs at ArenaNet following a restructuring decision by the studio's owner NCSoft. The future of ArenaNet is now uncertain, and if there aren't any new games in an advanced stage of development, there is only so much that new Guild Wars 2 expansions can do. I fear that we will end up seeing the talented staff being engulfed and separated by NCSoft in a not-so-distant future.